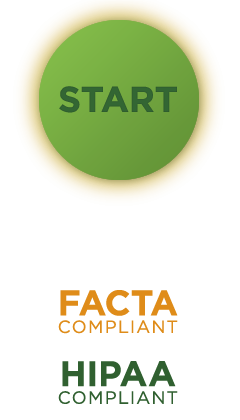 A certified, secure and cost-effective solution for the destruction of sensitive information. Nationwide coverage.
Send your materials to be destroyed through Ship 'N' Shred. The process is compliant with all state and federal privacy laws, including HIPAA, FACTA and GLBA. Ship 'N' Shred handles a wide variety of materials, including documents, hard drives, electronics, and pill bottles.
After starting the Ship 'N' Shred process, the materials are delivered to a secure shredding plant for destruction. The whole process can be tracked until completion and then a certificate of destruction can be downloaded for your compliance records.
Our Services
Paper Shredding
Documents containing personal and business information should be shredded to protect your identity and comply with privacy laws. Ship 'N' Shred allows you to complete paper shredding projects with compliant and secure vendors without the large-scale price tag.
Hard Drive Destruction
Hard drives contain an immense amount of personal data, passwords, and private files. Physical destruction of the drive ensures that your information can not be accessed and misused. We shred your drives into tiny fragments and include recycling for reusable materials.
Pill Bottle Disposal
Pill bottles are difficult to recycle and are not accepted by most residential recycling programs. Ship 'N' Shred will connect you with specialized recyclers that can properly dispose of your empty pill bottles and the private health information they may contain.
Electronics Recycling
E-waste is a growing global problem that contributes to pollution and health hazards. Keep your electronics out of landfills with electronics recycling. We use EPA compliant methods to break down your devices and separate the materials for reuse.
Computer Disposal
Computers are built with hazardous materials and chemicals that should not be released into the environment. Our computer disposal services include recycling to properly dispose of toxins and data erasure to protect your private information from being accessed without authorization.
Microfiche and Micromedia
Microfiche, microfilm, and micromedia are dated photographic records that are being replaced with digital storage. They come in a variety of materials that require special handling based on the color. Our professionals will shred and recycle your film to maintain privacy and properly dispose of your materials.
Disks, Cassettes, and Tapes
Magnetic media such as disks, cassettes, and tapes are often difficult and expensive to recycle. Ship 'N' Shred affordably disposes of magnetic media while protecting confidential information. We use environmentally-friendly techniques to keep hazards and chemicals from contaminating the soil, water, and air.
Begin Ship 'N' Shred Services Today
Ship 'N' Shred will carefully handle your documents, electronics, and media materials to protect your information and the environment. We partner with responsible and certified shredding companies that are dedicated to customer satisfaction and high-quality services. Start the process today!